Just a general logo design idea I had, but I really do love the tech scene in the San Francisco Bay Area. I'm not sure if this design is original.
By the way, now that I have your attention, I wrote a free book that teaches complete beginners computer programming by making games: Invent Your Own Computer Games with Python.
UPDATE: Got the shirt in the mail: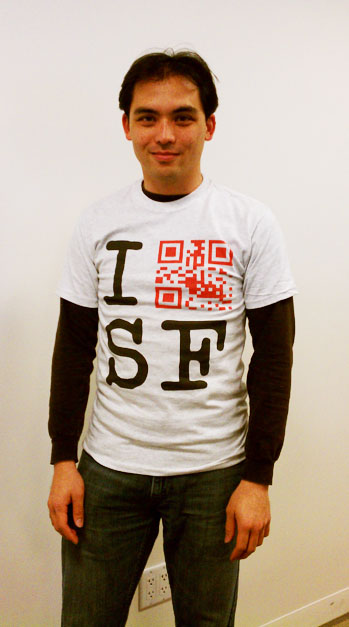 You can download the original, high-res Photoshop CS5 file here. The font I used is Another Typewriter, which looks similar to the American Typewriter font used in the original I LOVE NY logo.
At the suggestion of a friend, I put it on Zazzle. Buy the shirt on Zazzle